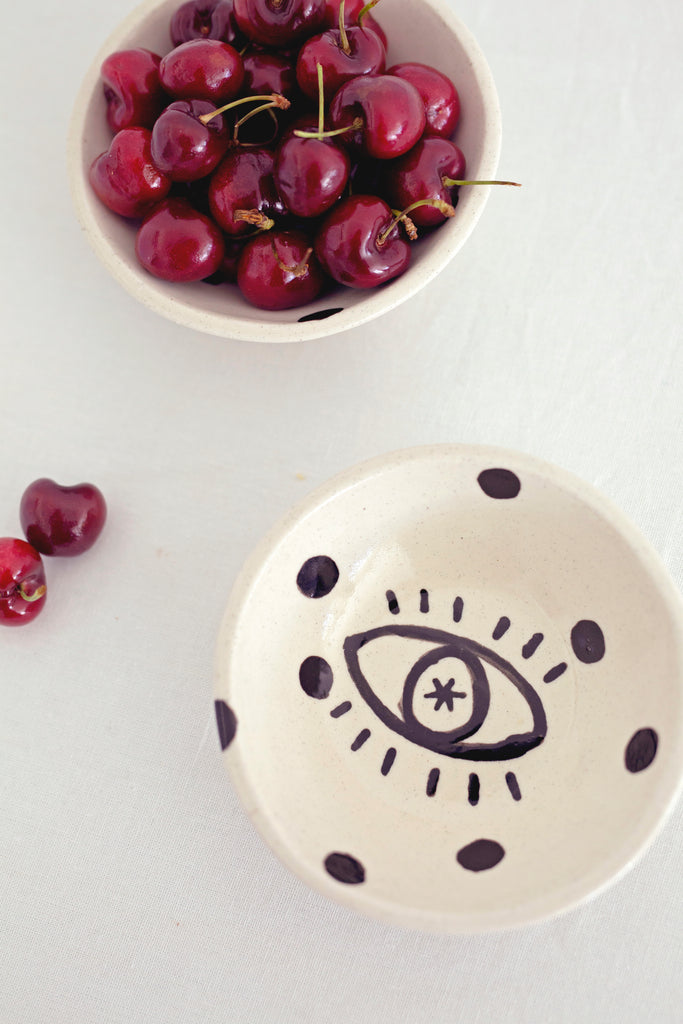 Our Eye Bowl is handcrafted and handpainted by noted ceramic artist Felicity from Wundaire.
The platter features hand-painted dots and a central motif of a giant eye a slogan synonymous with Salasai's Spring Summer 'Hound and Chain' print.
Limited in numbers these bowls are a special edition to anyones home and kitchen, we think they are so special they make great ornaments and trinket holders too! 
All Salasai Home ceramics are handmade in Wellington New Zealand. 
Diameter measures 13cm 
You may also like
---